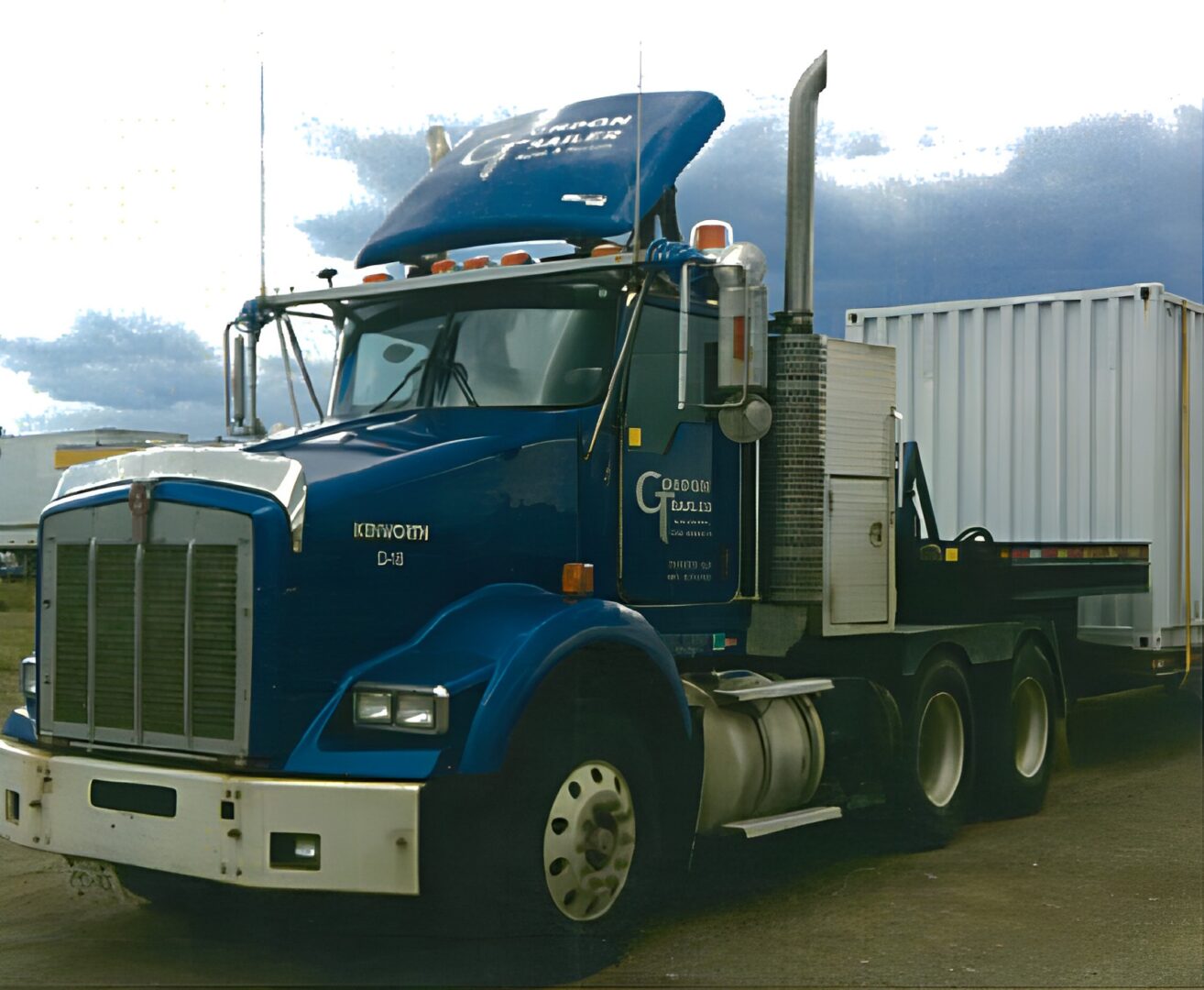 At Gordon Trailer Sales & Rentals, we also provide specialized transport trucks ready to perform any job you require.
Our trucks provide Air Ride Suspension, with Winches and Lifting Jibs, and are equipped with a 5th wheel for floating as required.
Specially built for moving, blocking, and leveling bit loads, we are also able to handle moving skid units, modular homes, and office trailers.